Haggis Making Masterclass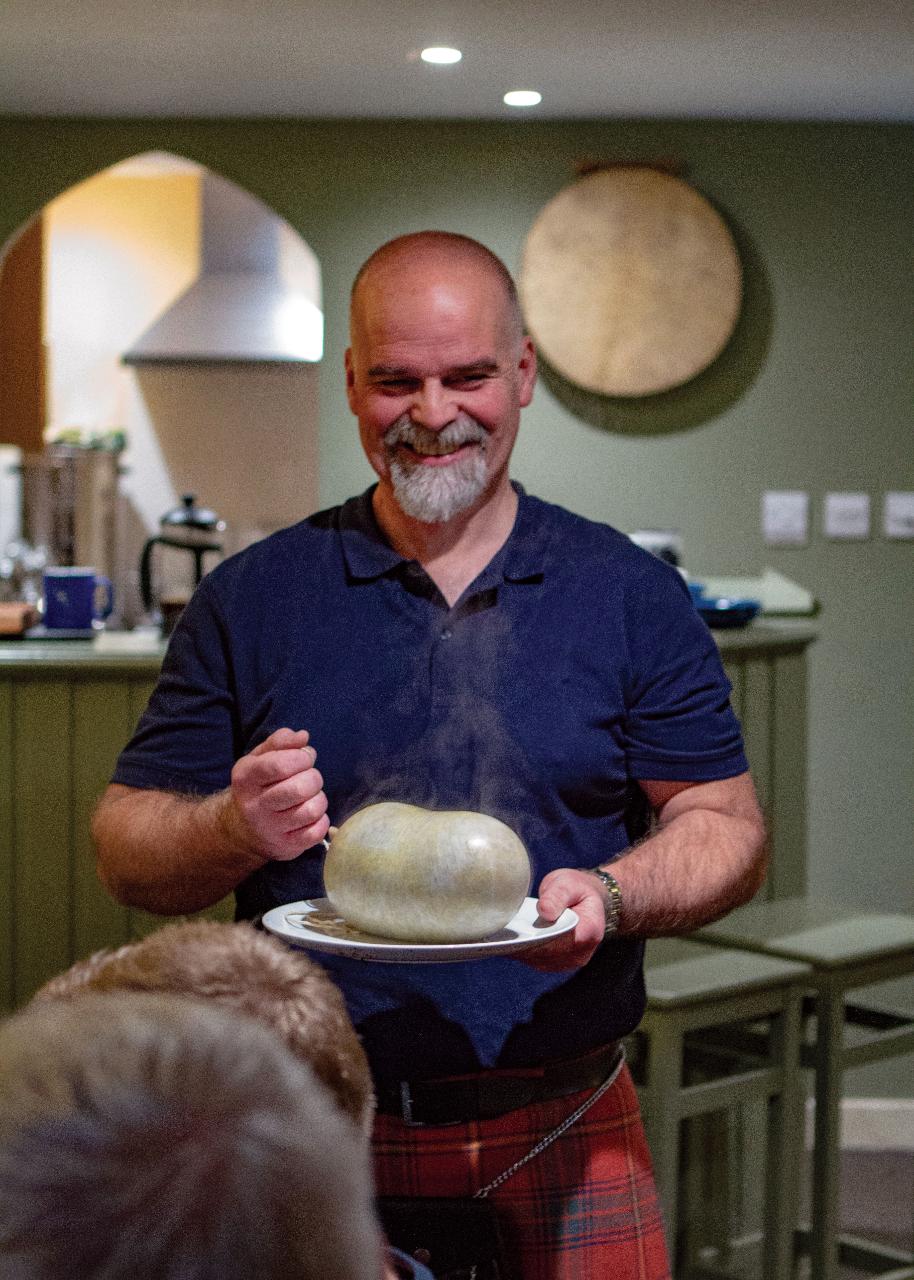 Trvanie: 180 Minút (cca.)
Poloha: Balfron, Glasgow
Kód produktu: PPD0KZ
Long before today's chefs began celebrating the idea of 'nose-to-tail eating', Scots were putting it into practice. You can too during this Master Haggis Making workshop when you will make your own traditional Scottish haggis and discover all you need to know about haggis to enjoy its unique flavours.

Make

your own unique haggis with guidance from a master Haggis Maker.

Learn how to prepare the accompaniments served with a traditional Scottish meal.

Enjoy a generous 3 course meal with fellow foodies, drawing together a delicious selection of locally sourced ingredients.
Vegetarian haggis option available as standard, vegan and gluten free options by arrangement.
Every participant will receive a complimentary recipe pack & a souvenir Haggis Experience Certificate.
What to expect:
This Haggis Making Masterclass is an active, fun-filled 3 hours when you will get stuck into making and tasting Scottish haggis.
Expertly guided by a master Haggis Maker and local guide, you will:
Discover the origins of haggis and the ingredients that make it so delicious.

Explore the spices that give haggis its unique flavour.

Blend your own spice mix and use it to create your own haggis.

Watch the making of a traditional haggis by a master Haggis Maker.

Whilst we cook your haggis, learn how to perfect the traditional accompaniments to haggis.

Watch as we prepare a boozy whisky cream sauce to accompany your haggis.

Then let us take you on an entertaining introduction to the mythical haggis.
At the end of the masterclass, sit down with fellow haggis cooks and enjoy a generous 3 course meal made with locally sourced ingredients.


Menu:


Classic scotch broth soup
Hearty Scottish traditional meat & vegetable soup (vegetarian option available)
Followed by
Traditional haggis and/or Macsween vegetarian haggis served with steaming peppery swedes & creamy smooth mashed potatoes
Followed by
Traditional Scottish cranachan
Delicious desert made with Scottish cream, raspberries, oats & whisky