Chieftain Haggis Making Demonstration & Dinner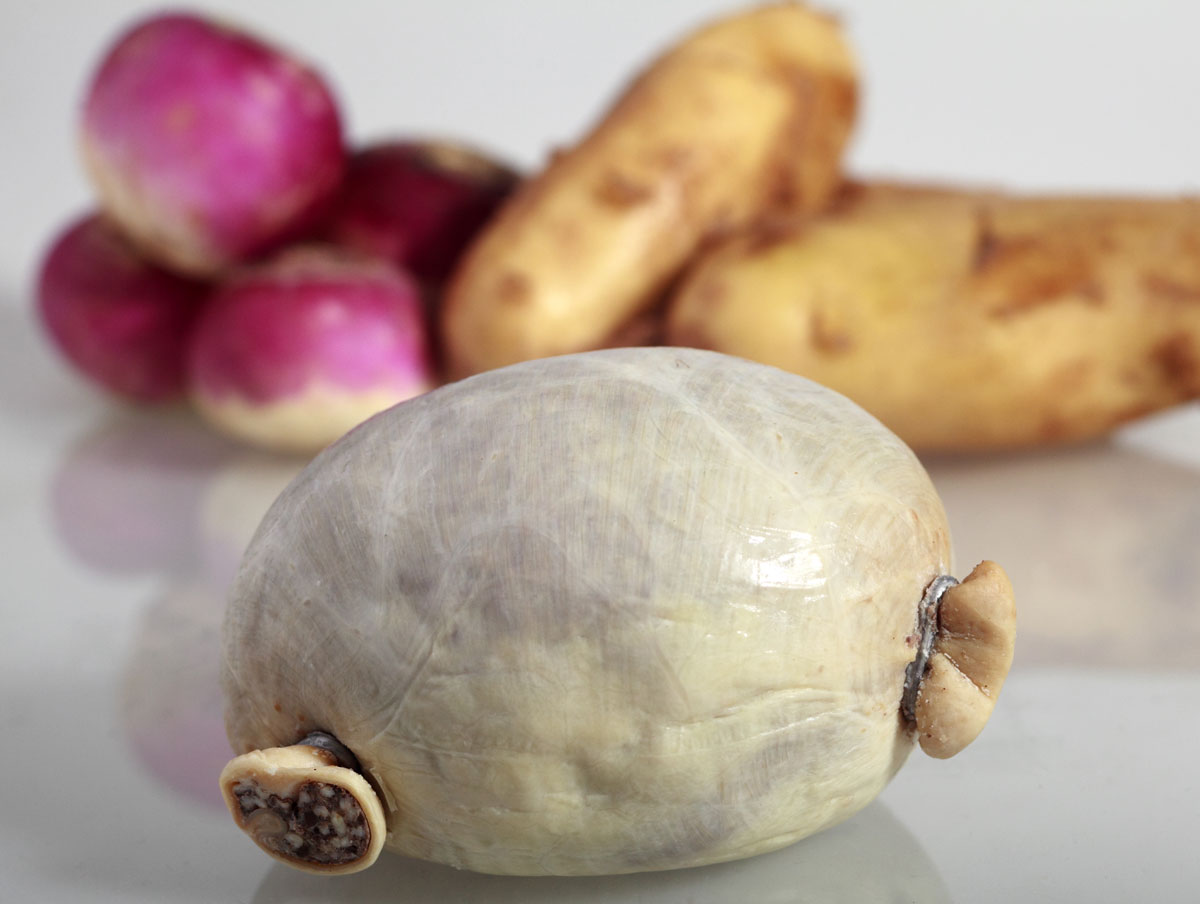 天數: 150 分鐘 (左右)
位置: Balfron, Glasgow
产品编号: hmg
If you have always wanted to discover the truth about haggis whilst visiting Scotland, you are in for a real treat. In this Chieftain Haggis Making Experience, set on a working sheep farm, you will discover all that you need to know about haggis and how to enjoy it as part of a traditional Scottish meal.
Experience a master class in Scottish haggis making with an expert local chef
Learn about the origins of haggis and why it is so delicious
Enjoy a generous 2-course meal of handmade haggis, traditional accompaniments and a fresh dessert.
(Vegetarian and vegan haggis option available, by arrangement)
Every participant receives a complimentary recipe pack & a souvenir Haggis Experience Certificate
What to expect:
The Haggis Making Gathering will begin with a welcoming cup of tea or coffee, served with traditional Scottish shortbread, followed by a master class in haggis making.
During the master class you will:
Discover origins of haggis and the ingredients that make it so delicious.


Explore the spices that give Haggis its unique flavour.


Watch the making of a traditional haggis by a master Haggis Maker


Learn how to perfect the traditional accompaniments to Haggis.


Experience a little bit of life on a local sheep farm in the wilds of Scotland


We also include a brief understanding of why Haggis is intrinsically linked to Rabbie Burns, Scotland's Bard.
After the haggis master class, sit down to enjoy a relaxed 2-course Scottish menu including handmade haggis and traditional accompaniments
Menu:
Traditional Haggis and/or Macsween Vegetarian Haggis,
Served with
Steaming Peppery swedes & Creamy smooth mashed potatoes
Followed by
Traditional Scottish Cranachan
Delicious dessert made with Scottish cream, raspberries, oats & whisky